Description
Connect leads by Connectio review
Introduction from Connect Leads
Are you looking for the best cloud-based software to connect with your Facebook ads and other webinar programs? Here is the connecting lead that is a preferable cloud-based software and allows the users to join the Facebook Lead ads with any auto responder quickly.
Connect leads have four basic functioning that includes the:
It automatically adds new subscribers to your email list by using the Facebook Ads lead.
Facebook users directly subscribe without typing their email address, and the list goes on.
It adds new subscribers to your autoresponder without going through Facebook.
It will completely integrate your Facebook ad account by using the autoresponder and didn't waste the time of downloading files and many more.
So it is effective for the peoples who love to use the mobiles and tablets then computer or laptop as it is compact and easy to use. They can generate their lead effectively by using the connecting information.
How to use
Connect lead is easy to use and has a simple interface. It is a cloud-based platform that integrates your preferred platform by using the autoresponder.
So when someone clicks on the Facebook ad, they will directly enter your lead without entering their information. So it delivers the visitor information without taking time. This information is now shared in your email in no time. However, the working procedure of connecting lead is as follows:
Choose your required audience by setting up the Facebook lead ads.
When the viewer clicks your post, a tab appears with filled information directly through the Facebook API.
You need to press it and submit the information.
Facebook also pre-fill the information, including the job title, company name, relationship status, and many more. So it will provide much more value to the lead than before.
This lead directly sends to your autoresponder, and you can make your preferred subscriber or users that you want to add to your list.
So the connect leads perform well by using the autoresponder and provide more values for the user to create their effective leadership.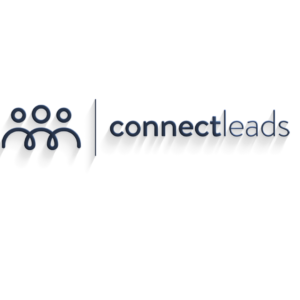 Pros 
Help to bring the lead
Easy to connect with the broader audience
Helpful for filtering the audience
Easy to use
User-friendly interface
Automate the business processes
Supportive customer service
Cons 
You may find it confusing due to the strange message display
Sometimes send repetitive messages
Why choose Connect Leads
Now you may confuse about why you choose it for your business? First, it allows beginners to start their business with no downsides. Second, it is great because it replaces the functionality and helps beginners grow their business by building a compelling lead.
Final verdict for Connect Leads
Summing up the above facts and discussions, it is clear that connect leads help beginners grow their initial lead list. Furthermore, it is effective for the users who want to automate the process and collect their audience's information by using specific filters.
We hope this will help you in understanding the connected leads and help to grow your business.
Wish you good luck with your business through an autoresponder.